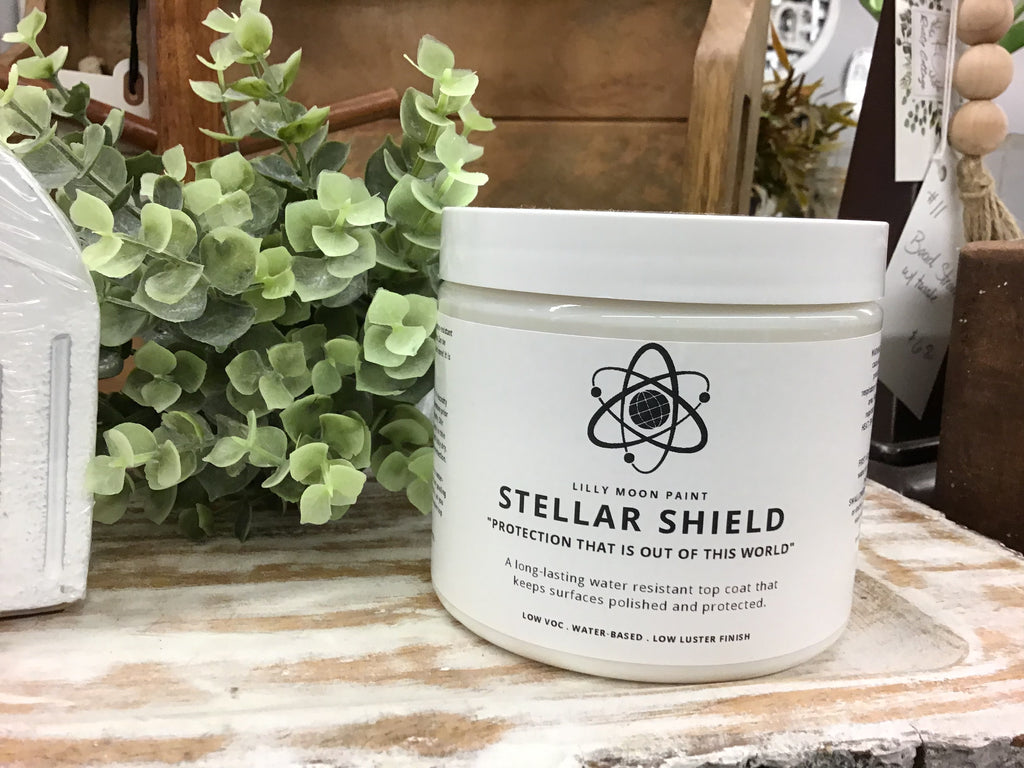 Lilly Moon Top Coat
Lilly Moon Paint Stellar Shield is a high performance, water-resistant coating for painted and stained surfaces. It is very easy to use, has low VOC, and is low odor.
This Top Coat is a Low-Luster sheen and very versatile for various projects.
Directions:
After your surface is dry, apply a thin coat of Top Coat. Re-apply 1-2 more thin coats for some added protection. Sanding with a fine grit sandpaper in between coats will improve the smoothness.
ALWAYS STORE IN A CLIMATE CONTROLLED AREA. DO NOT FREEZE.
IF THE VISCOSITY SEEMS THICK, ALLOW FOR IT TO THAW OUT PRIOR TO USE. THIS SHOULD ALLOW FOR TOP COAT TO RETURN TO ITS ORIGINAL VISCOSITY.
This is a water-based top coat. Be careful not to allow any pooling of Top Coat in crevices and ornate details, as you may get some discoloration due to excessive top cot build up in these areas.
---
More from this collection